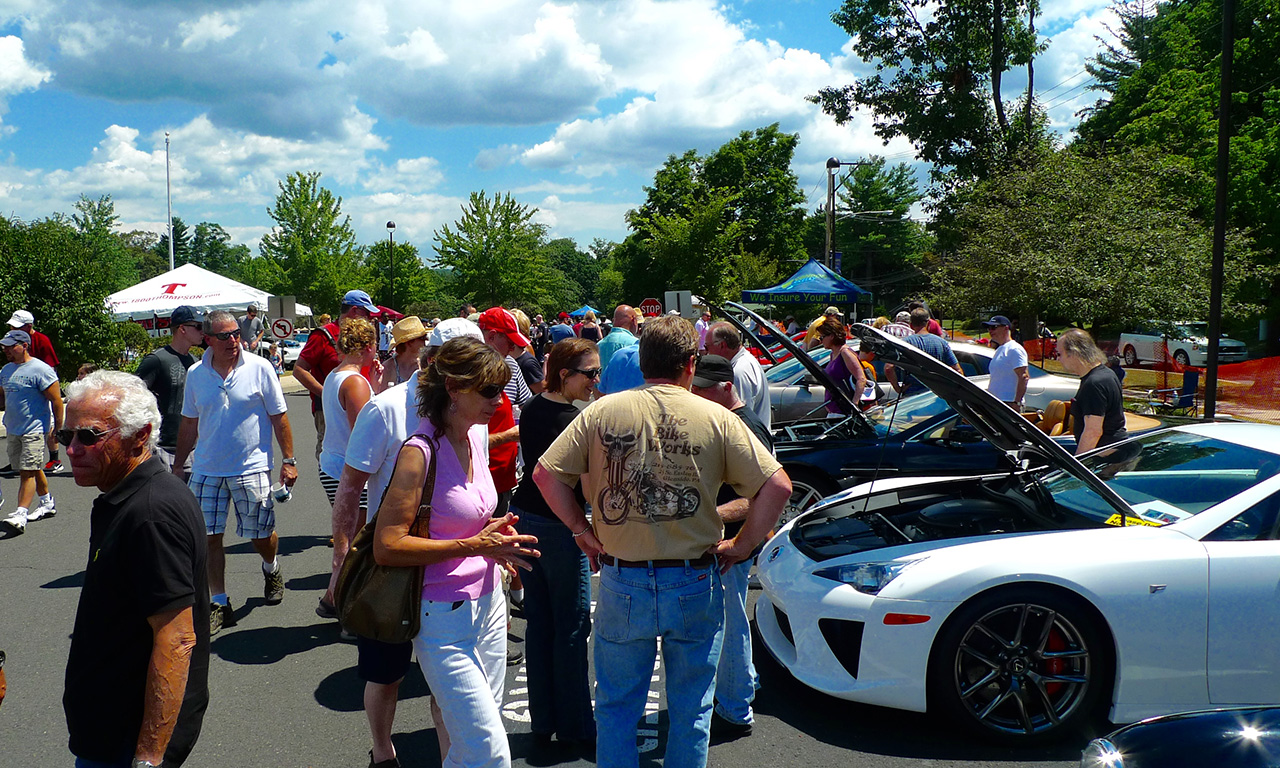 Put your company's name on one of America's oldest classic car shows.
With 4,000+ people attending The New Hope Automobile Show, your company can make an extraordinary impact on this affluent market.
Your sponsorship of this classic 64-year-old Bucks County tradition shows that you're a company who cares about the community. Your sponsorship helps to support scholarships for college-bound New Hope-Solebury High School seniors. You're also supporting other local charities and non-profit organizations in the New Hope-Solebury community. As a sponsor, you are providing the bulk of the money that makes these contributions possible.

A variety of sponsorship possibilities. We encourage any person or company that would like to reach our extensive and diverse audience to consider one of our many sponsorship levels. Download the Sponsorship brochure (PDF) and see the many ways that you can participate in this wonderful event. If you choose to become a sponsor, call Karen Etcoff at 212-725-3775, or email Karen at ketcoff@newhopeautoshow.com. You can also download our Sponsorship Form, fill it out and mail to: The New Hope-Solebury Community Association, P. O. Box 62, New Hope, PA 18938.