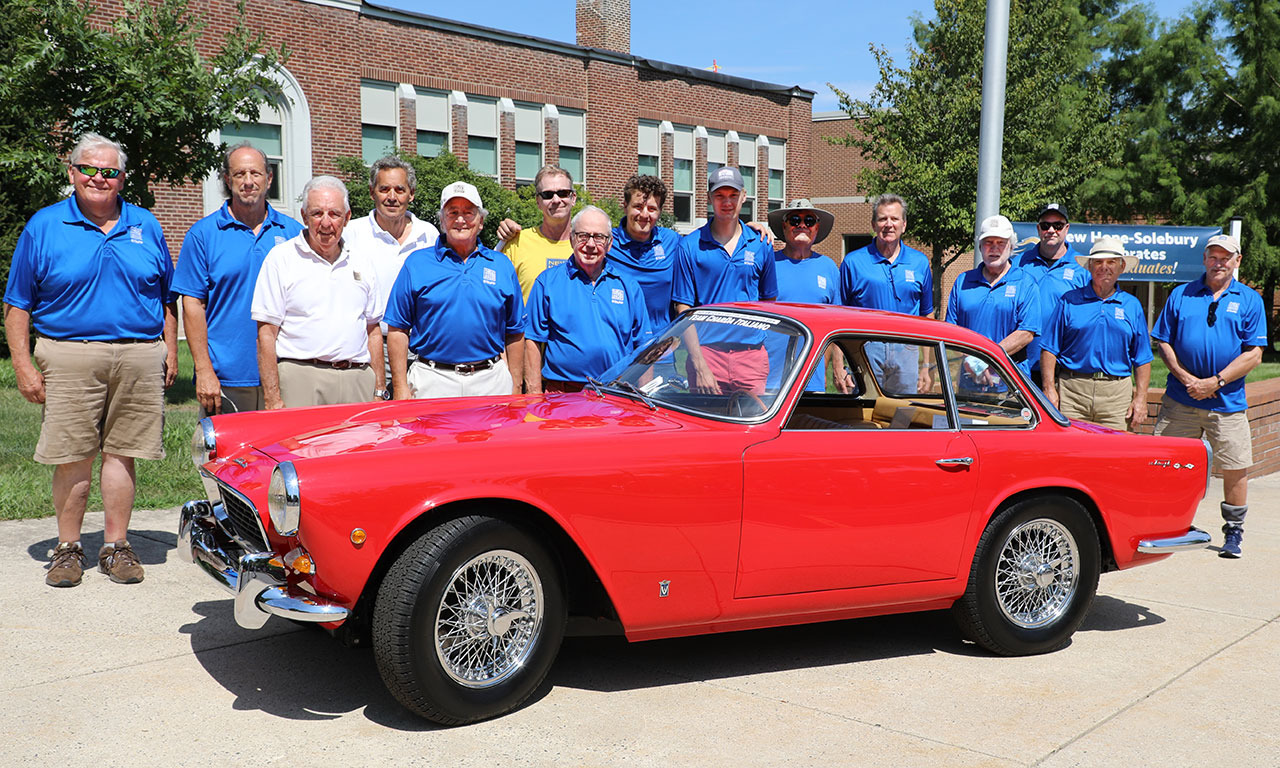 Volunteer to help local community organizations and charities.
Thanks for your interest in volunteering to help with The New Hope Automobile Show.
Since 1957, The New Hope Automobile Show has been produced by the New Hope Helping to raise money for local charities and initiatives that enhance the quality of life of the residents, and promote the continued success of the New Hope-Solebury community. As our largest fundraiser, the New Hope Automobile Show has become one of Bucks County's preeminent summer attractions.
We need help in all facets of this fund-raising endeavor. We need volunteers for our Show Planning Committee as well as volunteers on the days of the show. You can volunteer to help in any number of sub-committees. Here are just a few:
Fundraising
• Securing show sponsorships from local and national companies
• Securing vendors for displaying at the show
• Securing auto dealerships to display cars at our show
• Selling advertising in our Program Book
Marketing
• Poster
• Advertisements
• Signage
• Social media advertising
Program Book
Public Relations
• Press releases
• Social media
Awards (Ribbons and trophies)
Show Car Registration
Road Rallies
Field Preparation
• Fencing
• Set up and break down
• Port-o-Johns
• Trash/Clean up
Show Car Concierge Tent
Auto Show Sales Tent
VIP Tent
Photographer
Videographer
Marshalling of show cars on days of show
Judging (certain qualifications are required)
Volunteers (hey, somebody has to manage them)
These are just a few of the many tasks that need to be executed in order to have a successful show.
If you feel that you would like to play a part in this long-standing community event, please fill out the contact form at right and someone will be in touch with you. Thank you!
For more information about the New Hope Helping and to see other events we're producing for the summer of 2022, check out our website.