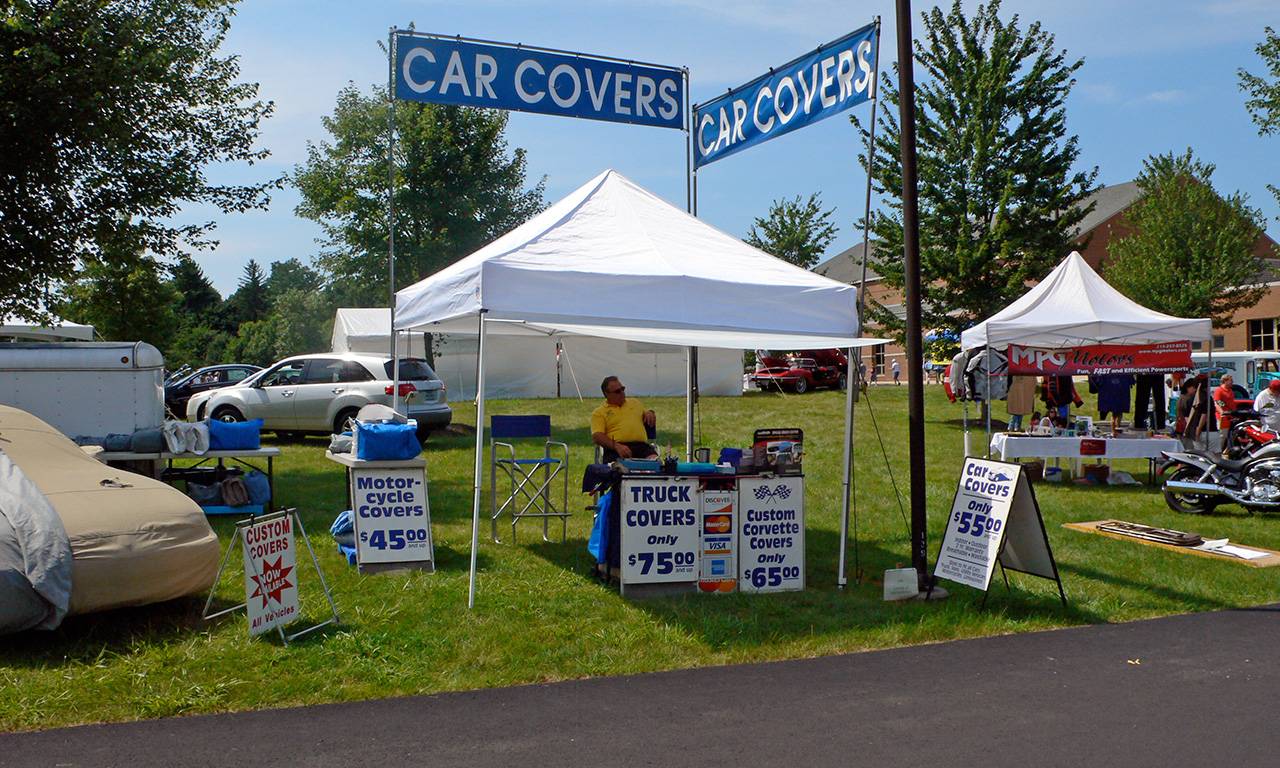 We attract a large, affluent audience.
Why not meet them in person?
The New Hope Automobile Show is one of the largest public events in the New Hope/Lambertville area, drawing from 4,000 to 6,000 visitors to the area throughout the weekend. If you have a business that wants to reach this audience of young families, senior citizens, and auto enthusiasts, then you should reserve a space on our show grounds and speak with them in person.
If you want to be a vendor, please fill out the form below and submit with your payment, or to pay by check, download a vendor rates and application form. Vendors may be subject to approval by the auto show directors. For more information about becoming a vendor, call the auto show office at (215) 862-5665 or email us at vendors@newhopeautoshow.com.
Vendor Registration Form
Please fill out this form and submit with payment. If you have any questions, please call (215) 862-5665 and press 1 for the Auto Show, and then press 3 to speak to our Vendor volunteer.